Company Overview – LOP INC
LOP INC is a growing internet marketing company that recently became established in August of 2015. It is the parent company of hustermoneyblog.com, bankcheckingsavings.com, bankdealguy.com, and many more websites. Our company's staff is mostly made up of college students who are pursuing a higher education, and our physical office is currently located in the Dallas-Fort Worth Metroplex near the University of Texas at Dallas. We strive to deliver the most current and best deals while also providing ways to make and/or save money for our online readers through our websites.
In Honor of David Nguyen

The LOP INC Minority Scholarship is available to students who will be pursuing a higher education at the University of Texas at Dallas incoming Fall of 2017. Three students will be chosen to each receive a one-time scholarship of $1,000. Applicants must demonstrate excel in academics, leadership, and/or community service.
The goal of this scholarship is to recognize those who display excellence in academic achievement and leadership, as well as to encourage impact within the local community through volunteering.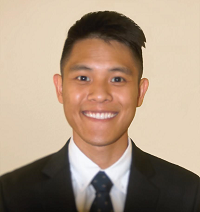 David was our very first employee and a business student at the University of Texas at Dallas. Unfortunately, he passed away in late November of 2016. To my loyal, thoughtful, kind and loving brother David, LOP INC is proud to offer this scholarship to the students of UTD in his honor. He was always been supportive to those around him, in action, deed, and word, especially with his work through the local habitat for humanity. I am proud that he is my brother.
Scholarship Selection Criteria
Must be of Minority descent
Incoming undergraduate freshman Fall of 2017
Will be pursuing a degree at the University of Texas at Dallas
High School GPA of a minimum 3.0 on a 4.0 scale
Must be able to provide a copy of transcript
2 Letters of recommendation (Employers, Mentors, Teachers)
Number of Awards:
3
Award Amount:
$1,000
Scholarship Deadline:
July 31, 2017 by 11:59 PM Central Time
Essay Questions:
In a word document, write an essay of at least a minimum of 1,000 words that discusses the following:
What are your goals and aspirations in life? How will you plan to overcome these goals and aspirations?
What have you done to be more involved or help be an advocate of within the local community?
Application Checklist:
Download and complete the application form
Send copy of transcript, recommendation letters, essay, and application form to:
LOP INC Minority Scholarship Program
600 W. Campbell Rd Ste 5
Richardson, TX 75080
You can contact us for any questions.